Beata Kaczyńska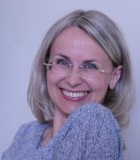 My professional life has been running on a double-track. I started my career as a psychotherapist and a coach leading business workshops. In 2008 coaching took place of psychotherapy. At the time being I combine my professional experience from psychotherapy regarding it as a perfect tool for coaching interventions.
I like to work with clients who need professional space while dealing with sudden and unexpected challenges demanding strategic decisions and coping with personal emotional reactions. Apart from this I like to work with people who are curious of themselves and are in need of even the smallest change. The target of such sessions is secondary and it doesn't matter if it concerns life or executive coaching.
Twenty years of experience gave me the knowledge and opportunity to encounter various business environments, branches and positions and are very helpful in coaching. I have trained hundreds of people on many different topics and nowadays I find that workshops are the ideal way to use my coaching skills and invite attendants to discover their own potential: Train the Trainer workshop, self-presentation and coaching trainings.
I have also been active as an adviser in the recruitment process and Assessment Center and Development Center projects, since 2012 I am a licensed MBTI consultant (Meyrs-Briggs Type Indicator), a tool for examining personality and development of ones potential.
I am a Warsaw University graduate with a masters degree in psychology. For many years I have been working with the Norman Benett Academy as their leading lecturer and supervisor. I am a certified Master and Team coach of the NB Academy. I teach, supervise and coach fellow trainers and coaches. At the same time I gain knowledge from them…
What is coaching for me?
The biggest change in my professional life took place when I fully believed that everyone is fully responsible for her/himself and that you do not need to search in your past to change your "today". It was a milestone for me, because as a psychologist, psychotherapist and a coach I had a professional philosophy acquired during my whole education that the key to your present happiness lies in your past. Now I know that each and every one of us is most definitely more than the sum of his/her adventures and that we can change at any time when we decide to bring our needs, ideas and decisions to life. I also know that this may be a light, dynamic process that brings a real change if not always in ones life but in ones sense of comfort. And that is exactly what coaching is for me.